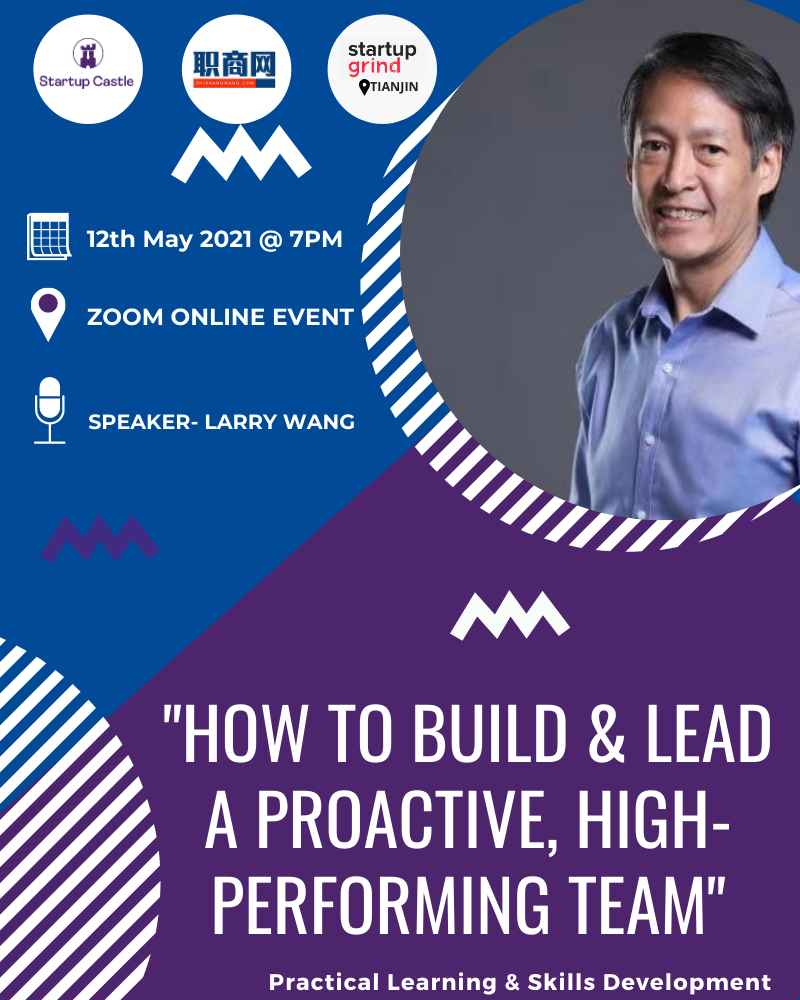 How To Build & Lead A Proactive, High Performing Team
May 12, 2021 @ 7:00 pm
-
8:30 pm
As a leader in a start-up or small company, you constantly need to figure things out, make more out of less and make things happen. To do these, you need team members who are able to do these as well. Through his PLSD Approach (Practical Learning & Skills Development), Larry Wang will show you how to develop the mindset and ability of others to:
Fully leverage what's available to them
Drive and manage their own learning & development
Get what they need for their success and your company's success
Join us to learn how to build a team and culture that's more proactive, resourceful and capable to face new challenges and deliver key results.
CLICK HERE TO REGISTER